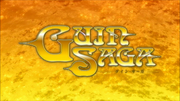 Welcome to the Guin Saga wiki!
Edit
We're a collaborative community website about the epic anime based on the novel series that anyone, including you, can edit. Click the edit button at the top of any page to get started!
Guin Saga
Edit
Guin Saga follows the mysterious warrior Guin, who has no memory of his past or who he is. Guin wakes up in the forest one day with a leporad mask magically affixted to his body. Guin also has unknown knowledge of many things such as, putting fire on a monster that trapped on of his fellow travlers. Guin is accompied in his travels with twin heirs to Parros, Rinda and Remus Farseer and Istavan Spellsword. Later on Suni, a small monkey-like child. http://en.wikipedia.org/wiki/The_Guin_Saga
Latest activity
Edit
Ad blocker interference detected!
Wikia is a free-to-use site that makes money from advertising. We have a modified experience for viewers using ad blockers

Wikia is not accessible if you've made further modifications. Remove the custom ad blocker rule(s) and the page will load as expected.